The challenge facing John Langsdon, General Manager at Columbia Machine Works, was how to achieve a 32Ra surface finish on 12 pieces of Ø6.00 x 155" long stock that were turned. These parts are used as tie rods on die cast presses and are quite large.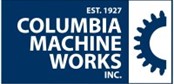 Fortunately, John has a team of 90 skilled machinist and maintenance techs and a solid history of creative solutions to machining challenges. They tried various hand-held power equipment such as sanders, flap wheels, and sanding belts. The large size of these parts made them difficult to spin fast enough to achieve a good finish. They tried their best to achieve the 32Ra surface finish but it became clear that wasn't going to happen.
Now John was in a pinch. A lot of time and money had been invested into these large parts. He either needed to scrap them or find a better solution so he could ship the parts on time and keep the project profitable.
John chose to reach out to Monaghan Tooling Group (MTG) for insight on how to solve this surface finish challenge. By leveraging the Monaghan Innovative Solutions Process, the MTG team took the time to understand the complete challenge that John was facing. Working through a quick, collaborative process, together, MTG and John were able to identify a solution that would complete the work on time and budget.
The Solution - Carbide Roll Burnishing. This tooling solution not only met, but far exceeded the surface finish requirement while allowing the parts to be finished on a single machine with consistency. For large parts that can't be spun fast enough, burnishing is often a solution. The ripple effect of using Carbide Roll Burnishing is that John's machinists would no longer need to use handheld power tools. Burnishing will create time and scrap savings that will save Columbia Machine Works thousands of dollars for years to come and improve their safety conditions.
After this project was completed, John described his experience…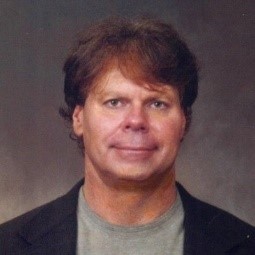 "I was very pleased with the tooling, it was well built and I achieved the same finish on the twelfth part as I did on the first."
John Langsdon
It is worth noting that these are 12 LARGE parts. That's about 70,000 square inches burnished. The Carbide Roll Burnishing tool worked as effectively on #12 as it did on #1. This tool achieved a finish between 8-16 Ra which was well below the target 32 Ra requirement needed for Columbia Machine Work's customer.
Know When To Ask For Help - John Langston and the team at Columbia Machine Work's threw everything they had to meet their customer's requirements. When John saw that wasn't enough, he wisely sought out the burnishing experts at Monaghan Tooling Group.
Whether you are challenged by finishing large parts or find yourself in a different kind of pinch, the Monaghan Innovative Solutions Process can find a solution and get you out of the pinch. Start by visiting our website: www.MonaghanTooling.com or call 1-800-732-4565.