Increasing capabilities is vital for a modern manufacturing company to grow. Our production partner, Diatool, a world leader in the manufacturing & development of high-performance reamers, invested in a new CNC grinding machine and robot loader. This investment will allow Diatool to significantly increase their production capacity and future growth prospects.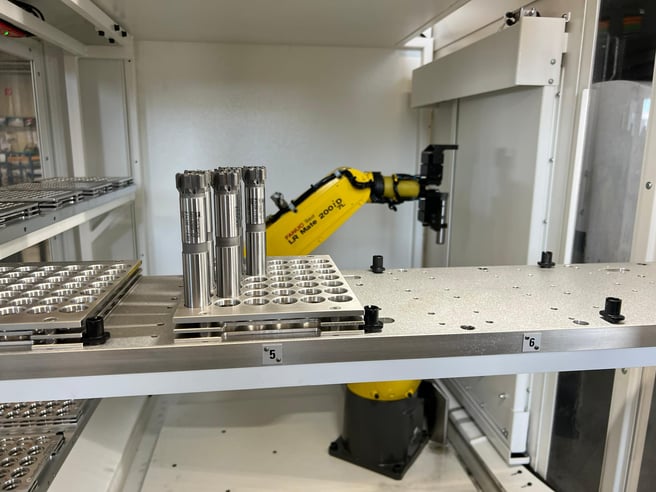 During the fall of 2021 Diatool's ownership group headed to the EMO tradeshow in Milan, Italy to look at potential options for a new CNC grinding machine. The team was looking to make a significant investment to improve their reamer production capacity. This investment was needed to assist Diatool with increasingly larger high performance reaming orders. After going through the many options, the Diatool team decided on a Walter CNC grinding machine with a robot loader. This machine was chosen because of its easy-to-use programming software & its ability to run autonomously with little user input.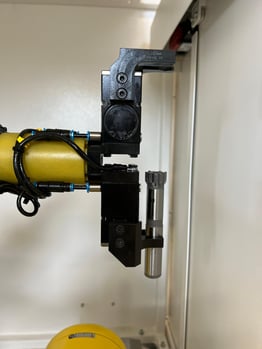 The machine was delivered to Diatool's manufacturing facility in, Rheinfelden, Germany, in May of 2022. The Diatool engineering team began going through the proper training from the team at Walter. The machine & robot have since been implemented into Diatool's operations and the results have been excellent! The reduction of labor and time needed to run the grinding operation this machine replaced has made life easier on all employees. Additionally, because of the automatic part loading robot, this machine can run overnight autonomously which allows for 24/7 reamer production. This has increased Diatool's overall production capacity and reduced production time.
This CNC grinding machine will specifically be used to grind the complex geometries & bevel leads that are vital to a high-performance reamer's success. The machine will also be used in Diatool's reamer re-conditioning process.
The investment in this advanced CNC grinding machine strengthens the ability of Diatool's engineering team to grind more complicated profiles that were not possible before. This will lead to the development of more advanced high performance reaming solutions in the near future.